DEFENSE
---
In Today's always changing world, we help military forces around the world to get the job done efficiently. Nowadays, the way we protect our borders from enemies has dramatically changed. To win and keep our territory protected, the new military forces require top technology. Rational Point provides the best solutions for today Defense communications, Intell & Counter-Intell, border protection and cyberwar tools.
Solutions:
4G-5G communication networks.
Tactical communication solutions for immediate deployment.
Cyber-security tools.
Rugged phones and tablets.
Border control solutions, including aerial surveillance, land and sea sensors.
Intell & Counter-Intell solutions.
APCs.
Aerial surveillance, Drone Detection, Identification, Tracking and Denial.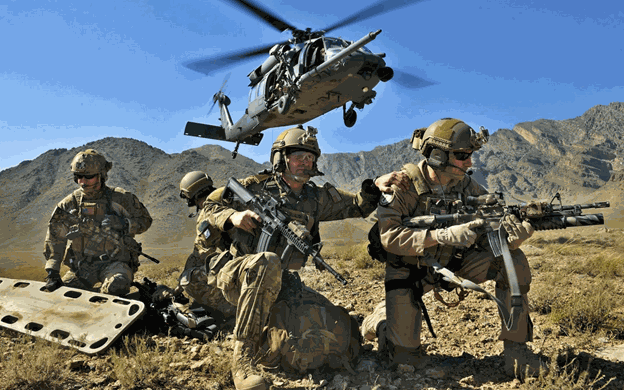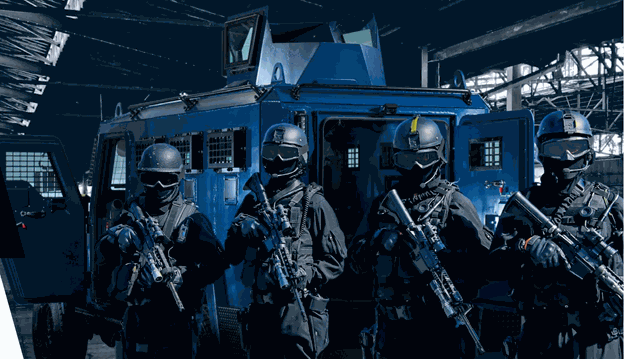 LAW ENFORCEMENT
---
Rational Point provides the most modern and efficient tools to help Law Enforcement institutions around the planet, to enforce the law by discovering, deterring and rehabilitating people who violate the rules and norms governing that society.
Solutions :

Secured Communications
Intell & Counter-Intelligence solutions
Investigation tools
Cyber security solutions and services
Video analytics and facial recognition
rugged communication devices
Special vehicles and APCs
Aerial surveillance, Drone Detection, Identification, Tracking and Denial



GOVERNMENT
---
Today's Governments face new challenges. Smart cities, reduced budgets, saturated and overpopulated urban areas, under-served rural populations, illegal immigration, changing labor market, globalization… We can help. Rational Point has the experience to design Ad Hoc solutions for almost every problem related with security or cyber security.
Solutions :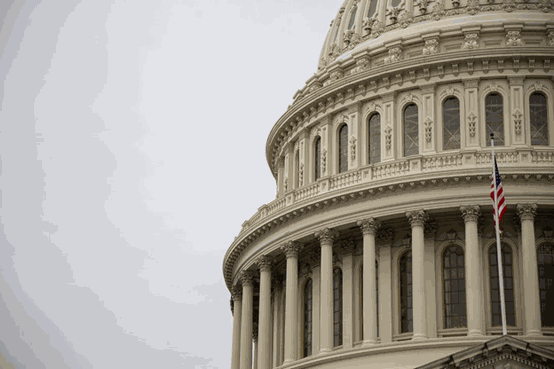 Public Safety and First Responders Ad Hoc Solutions.

Secured Communications; Counterintelligence solutions.

Cyber security solutions and services.

Video analytics and facial recognition.

Rugged communication devices.
Epidemic Monitoring & Control Systems.
Special vehicles
Risk assessment, Red Team and Penetration test
Counter espionage measures
Check for cellphone and computers' malware

Check for concealed cameras and microphones (home, office, car)
Physical security solutions

Forensic investigations after cyber attack (identify damages and the attacker)

Evidence collection and analysis
Analysis of interests and conflicts
Identifying misconduct and fraud investigations
Individual, entity and assets tracing
Economic investigations
Loss prevention
Computer crime investigations and digital forensics
Tracing dormant accounts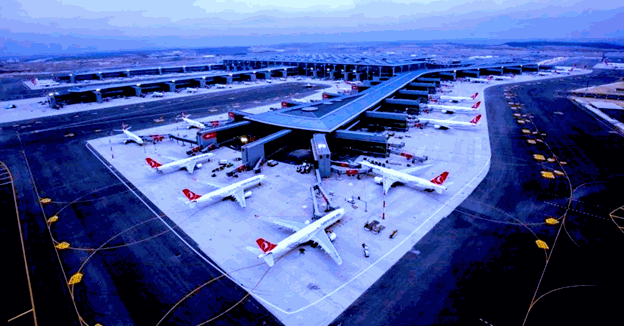 PORTS AND AIRPORTS
---
Ports and airports are the most used entrance and exit to a State or Nation. Meaning that terrorist, spies, drug dealers, justice fugitives, illegal aliens, smugglers of any kind use them everyday. Rational Point can help to improve monitoring, detecting and controlling these strategic areas more efficiently, saving time, money and human resources.
Solutions

:
Scanners and substance detectors.

Drones denial systems.

Intrusion detection & access control.

Video analytics and facial recognition.

Risk assessment and gap analysis

Consulting
Operational engineering

Training

Wargames simulations

Security Solutions

Transportation security (ground, maritime and aerial

CCTV command and control design and operating

Aerial surveillance, Drone Detection, Identification, Tracking and Denial.

PENITENTIARY CENTERS
---
As the popularity and benefits of wireless communications grow, so do unwanted side effects – such as use of cellular devices in restricted areas. Recent national security events ranging from illegal activity coordinated from correctional institutions to information and security leaks from secured facilities have only emphasized the need to implement a measure of communications control in these targeted areas. Leveraging the patented technology of Managed Access as well as multi-protocol wireless operations, the Intelligent Network Access Controller (iNAC)TM, forms a radio frequency umbrella around a precisely defined target area and manages cellular devices within range. iNAC Managed Access provides the system operator with the capability to selectively permit or deny communications for devices within the restricted area based on a rich policy engine that includes continued support for cellular network regulations such as 911. The iNAC does not require changes in law to operate.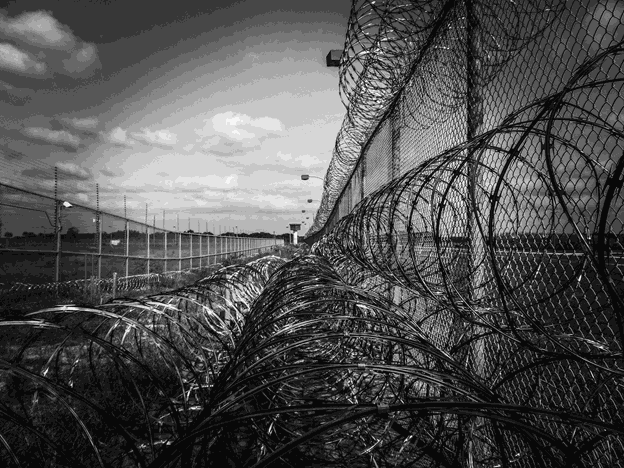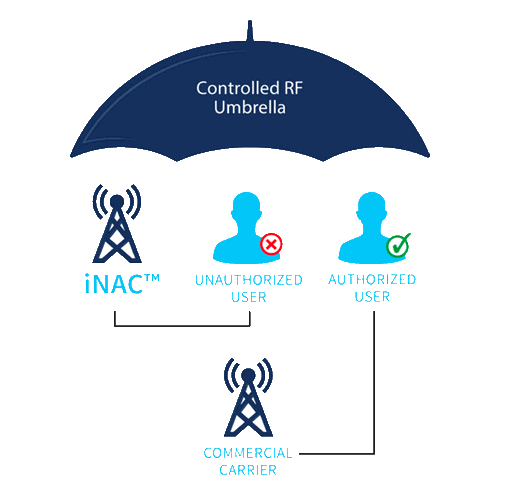 Solutions:
Communication Security & Intelligence.
Illegal phones detection and blocking.
electronic bracelets.
Video analytics and facial recognition.
Drone detection and denial systems.
CORPORATIONS
---
Globalisation has changed the structure and pace of corporate life; the saturation of traditional markets pushes company to take more risks; the shift towards a knowledge economy is eroding the importance of 'place' in the business world; new business practices such as offshoring challenge companies to manage at a distance. At the same time, security risks have become more complex, too. Many of the threats, such as terrorism, organised crime and information security, are asymmetric and networked, making them more difficult to manage. There is also greater appreciation of the interdependence between a companies and the way they do business. As a result, security has a higher profile in the corporate world today than it did ten years ago. Companies are looking for new ways to manage these risks and the portfolio of the security department has widened to include shared responsibility for things such as reputation, corporate governance and regulation, corporate social responsibility and information assurance. Rational Point has the expertise and solutions to help today corporations to stay ahead of the competition, while keeping their physical, digital and intangible asset safe.
Solutions :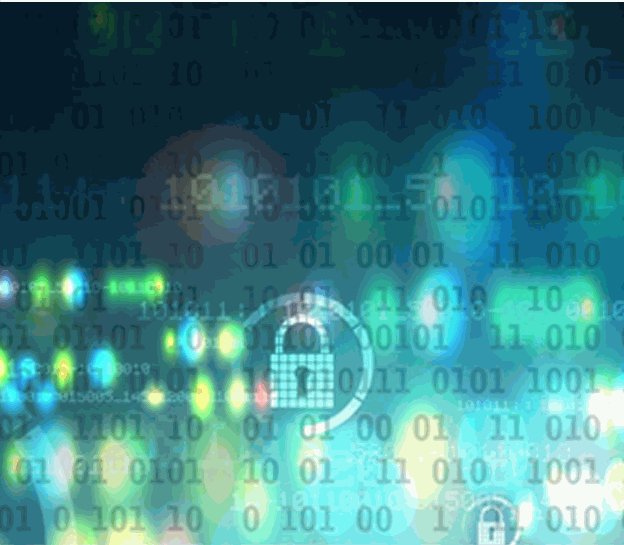 Cyber-security

Intrusion Control & Access Control

Secure Communications

Scanners and substance detectors

Forensic investigations after cyber attack (identify damages and the attacker)

Physical security solutions

Evidence collection and analysis

Analysis of interests and conflicts

Identifying misconduct and fraud investigations

Individual, entity and assets tracing
Economic investigations

Check for concealed cameras and microphones (home, office, car)

Loss prevention

Computer crime investigations and digital forensics

Tracing dormant accounts

Transportation security (ground, maritime and aerial)

CCTV command and control design and operating

Intelligence research and analysis

Open-source collection and analysis

Industrial Counterespionage