CYBERSECURITY as a SERVICE (CSaaS)


Next Gen SIEM, XDR, SOC as a Service

The most complete CYBERSECURTY OPERATIONS INFRASTRUCTURE as a SERVICE to monitor your network
CYBERSECURITY as a SERVICE (CSaaS)
Today is almost impossible to find the adequate personnel required to keep corporations and institutions around the World safe from cyber-attacks. There is an intense competition to hire the cybersecurity experts needed to protect their digital assets. The vast majority must content with what they can find, which is generally not what they really need. Not anymore! At Rational Point we have gathered the best cyber security experts from Israel and USA, monitoring our client's network 24x7x365 from our SOC equipped with the best CyberSecurity Operation Infrastructure available in the market today. We protect companies and government institutions around the globe with the most effective and cost-efficient CSaaS (Cyber Security as a Service) you can find.
Our cloud-based security orchestration and automation system eliminates noise and prioritizes risks to our SOC, with seasoned security analysts working with a wide range of cyber expertise.

Our SOC analysts manually review all security incidents, automated system notifications are also tracked by our team and check for false positives.

Receive real-time alerts via emails or text notifications

Get instant insight into who, who, how, where, and how to strike when an incident occurs to make effective decisions.

Proactive approach for remediation service includes thorough Risk Assess

In house Vulnerability management systems, which identify zero day and suspicious activities using threat intelligence platforms.
In view of the rising threat of cyberattacks, SOC is crucial to an organization's ability to continue operations and achieve compliance with applicable laws but creating an internal SOC can be expensive and time-consuming.
All the benefits of a dedicated 24/7 SOC are provided by CybrHawk platform based Rational Point SOC as a Service, but without the astronomical costs, complexity, or hassles of building, staffing, and managing one internally.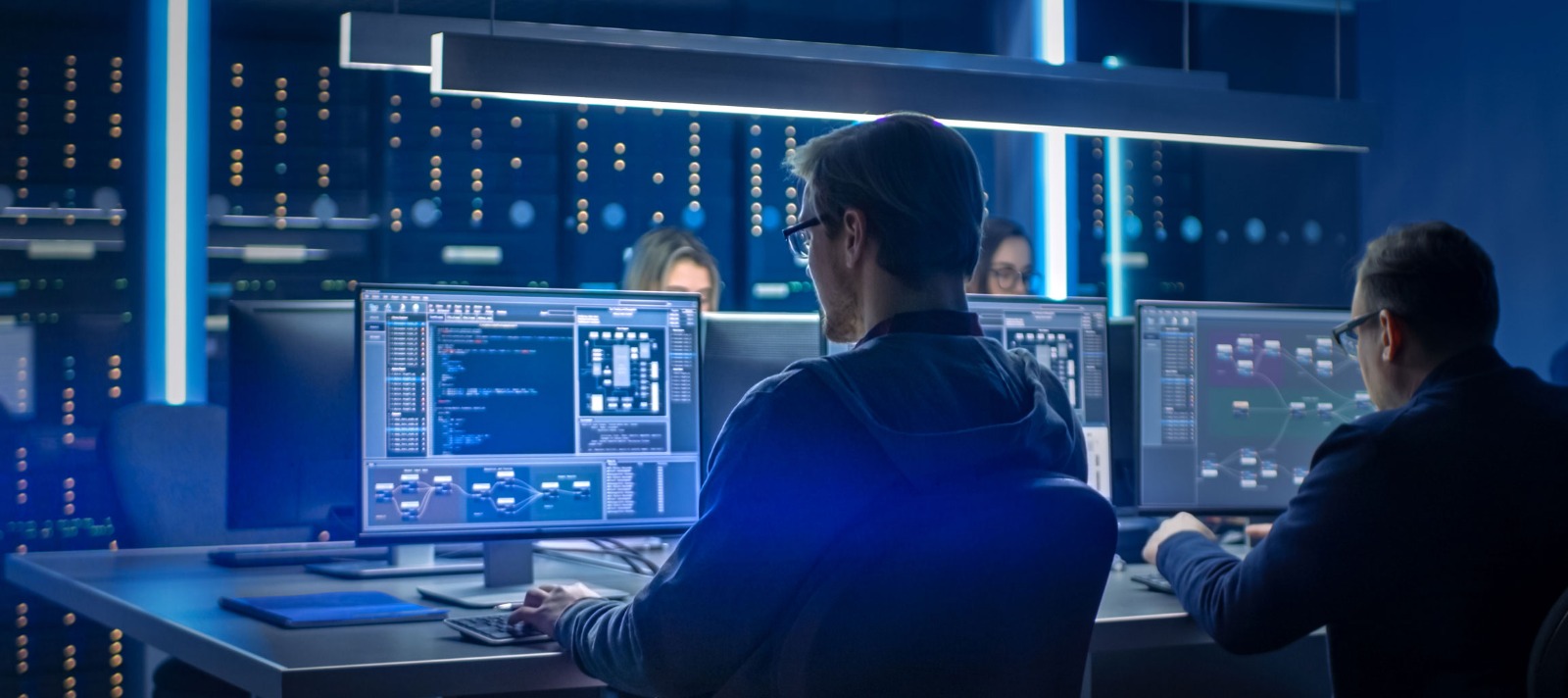 Zero Day Detection
Zero-Day Atacks prevention and patch management allow us to reduce the exposure window in the first stage of detection. We use CybrHawk platform, which is a major help by integrating all your data sources, including third-party vendors, you'd see all the movements in one single panel glass of control to help you analyze and remediate quickly.
Monitor and Receive Alerts in Real-Time
CybrHawk XDR Platform allows you to monitor all your network and data sources in one single console to gain deep visibility by reaching the endpoint, the server, the devices, and all the data sources of your infrastructure.
Predict the Hacker's Path and Actions!
Rational Point CybrHawk can not only provide the deep visibility of your network but predict and follow the path taken by the hacker to prevent any damages to your system. You can also get reports for auditing purposes and analytics
Cyber Consulting
Our consulting unit offers a full menu of cyber security professional services, including:
Ofensive Team

Ofensive Team

Mobile Application Penetration Testing: IOS / Android

Web Application Penetration Testing: Black/Grey/White Box

Network & Infrastructure Penetration Testing: Black/Grey/White Box

Red Team Services

Social Engineering

Cyber Attack Simulations

Hackathons \ CTF
Defensive Team

Incident Response

Regulatory Compliance and standards

Secure design of information systems and architecture

Technology and devices configuration reviews

Organization Secure Architecture

Secure code review

SOC Methodology review

Risk Assessment

Information security policy and procedures

Hardening and defense settings documentation

Business Continuity Management. Disaster Recovery Planning & Review
Training
With an increasingly digital world and surges in cybercrime, there is a huge deficit of cybersecurity professionals. This has become a worldwide problem. Rational Point has built alliances with Cybersecurity Education Institutions in Israel and USA to bring innovative learning methodologies to governments and corporations in the Americas. Contact us to learn more about our remote courses and certifications.