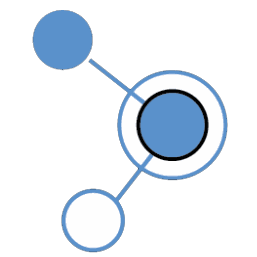 Fabio M. Alvino, Chief Executive Officer
Innovator manager and strategist with +25 years in the Communication & Information Technology industry, Fabio has pioneered Internet, mobile payments and cyber security in LATAM. He has been the founder and CEO of several companies that were successfully sold to large corporations: Profile Multimedia, Cybermedia and the latest: UTIBA Americas. Leveraging his leadership, business experience and vision, he passionately devotes himself to his customer's innovation and business growth. He has worked in executive positions for private and public companies such as AMDOCS, UTIBA, ALTERNET SYSTEMS, AMLA CONSULTING, NEORIS and others. In 2017, Fabio was honored with the designation as Member of the Innovation Council at the City of Coral Gables, FL USA.
Darren Solanki, Chief Digital Officer
Darren Solanki brings 17 years of strategic experience and tactical support within the IT industry, having worked internationally and stateside. In his roles with Dover Federal Credit Union, Hybrid Financial and NCP Northland Capital he has managed the infrastructure for data, network and telecommunications, enterprise application support, client computing and implementation of internal service desks. Additionally, Darren served as the Corporate and Reinsurance Information Security Manager for Manualife Financial, overseeing an internal IT Risk Assessment team and building a security management system. With his robust experience within the IT industry, Darren will assume the responsibility of providing and identifying corporate-wide use of Information Technology, aligning future client's business model to deliver leading technology solutions and services that enable strategic growth and efficiency.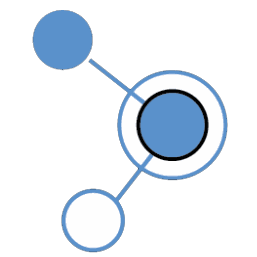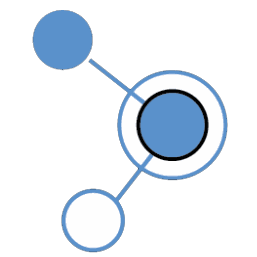 Dan Sharvit as "Head of Cyber Security Services and Cybia founder/President"
Globally recognized cybersecurity expert with extensive experience in securing a diverse array of companies against cyber threats. He has been leading cybersecurity operations worldwide, including cyber-attack operations (Red teaming) against government entities, cyber-attack response (incident response) against sophisticated APT hacker groups and providing cybersecurity consulting to governments and the largest companies in the world. He assembled the best team from the industry, with backgrounds from the Israeli cyber security arena, including IDF and R&D companies. Our team deals with all kinds of cyber security challenges including application systems, networks, IOT, physical environments and more.
Dr. Eyal Pinko O7, CDR (ret.)
Eyal Pinko (Navy Commander, retired) served in the Israeli navy for 23 years. During those operational, technological, and intelligence duties. He served for almost five more years as the head of the intelligence division at the prime minister's office (Civilian rank equal to Rear Admiral). He is a graduate of the national senior intelligence course and other intelligence training courses. He holds Israel's Security Award, Prime Minister's Decoration of Excellence, DDR&D Decoration of Excellence, and IDF Commander in Chief Decoration of Excellence.
Eyal was a senior consultant for more than two years at the Israeli National Cyber Directorate and he has been a keynote speaker in conferences in cyber, intelligence, and military strategy. Currently, he is the president of the International Institute for Migration and Security Research (IIMSR). He published hundreds of articles.
Eyal holds a bachelor's degree with Honor in Electronics Engineering and three master's degrees with Honor in Political Science (International Relationships), Management, and Organizational Development. He also holds a Ph.D. degree from the Bar-Ilan University (Defense and Security Studies). He is a lecturer, and the heard of the Cyber and Intelligence Master's program at the Bar-Ilan University (Israel).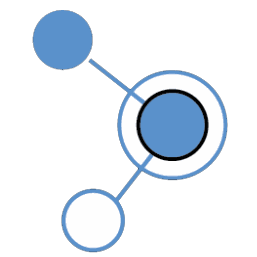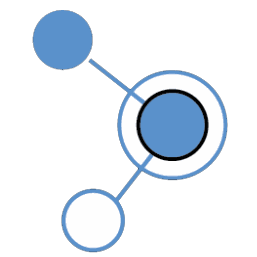 Ingo Viehweg, Special Project Director
Ingo is a highly experienced international business man with a multicultural background and expertise. Born in Germany and raised in Venezuela. Ingo studied business in Germany at University of Augburg MBA- Marketing , he worked in Banking at Julius Baer in Zurich and Citibank NY and Mexico and Banco Mercantil group , specializing in structuring international financial solutions. He has been an integrator of engineering and equipment solutions in the beverage and brewery industry and oil industry terminals- jettys and oil spill and environmental protection for more than 39 years. Served as KHS Key Account Director in Latin America( Turn key supplier of beverage filling lines) and EVP Americas for Ziemann- world leader in brewery equipment design and equipment supply. This extensive project management experience and integration philosophy of technical and commercial solutions, gives Ingo unique qualifications to succeed in amalgamating the technology solutions required by clients and the sense of commercial viability. Ingo is an active representative and consultant to leading packaging companies like KHS and Schoeller Allibert in logistic and packaging solutions .
Hernan Pollarolo, Argentina – Partner
Hernan is a restless entrepreneur with an excellent network, focused on technologies, business and government solutions. His vast experience in sales and new business development has helped him put together an impressive team in Argentina. He has worked for companies such as CTI Movil, Samsung, Movicom and Nextel.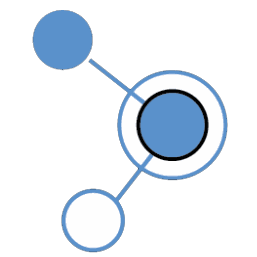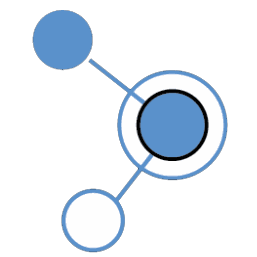 Marcela Gomez de la Vega, Legal & Financial Director
Lawyer with more than 15 years of experience negotiating, structuring, documenting, and managing large international transactions, project financing, mergers and acquisitions, international joint ventures, private equity and investment banking operations. Strong background in technology alliance, software development agreements, hardware/software business agreements, as well as in areas of intellectual property.
Antonio Aguerrevere, L.E.E.D. AP, Environmental & Energy Efficiency Facilities Director
Over 30 years in managing top of the line institutional and governmental projects and entities dedicated to Design and Construction of Architectural/Engineering development. Delivered every single project without exception on-time and under-budget to entities such as Orange County, City of Orlando, Diocese of Orlando and others . His exceptional approach in directing and managing projects made him recipient of several national project control awards.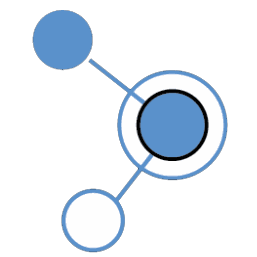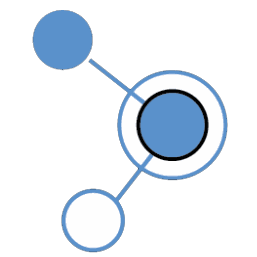 Herrmann Alvino - Consulting & Professional Services Director
Hermann Alvino holds a degree in Metallurgical Engineering, MSc in Materials Science, BSc in Information Systems, MSc & DEA in Information Society, Solar Energy projects design and several certifications in CRM&ERP platforms such as Siebel-Oracle and Microsoft CRM. He has 45 years of professional experience; in the public sector as Director of the Corporación Venezolana de Guayana, Maintenance & Operations Manager at Caracas Metropolitan Traffic Authority and at Venezuela's main airport as well for large civil infrastructure such as Parque Central and Centro Simón Bolívar. In private sector he has been Project VP for Caribean & South America region at Sidif del Caribe and EMEA CRM&ERP Consultant at Microsoft-UK and Siebel Systems-Spain, DoubleClick International-Spain and Project Manager for Software Development and Support at Avanzit Tecnología-Spain for LATAM & Iberia region. IT main industrial segments have been Telcos, Bank & Financing, Energy, Manufacturing, Pharma and Public Sector. Throughout his professional career Hermann has constantly added value in productivity optimization through change management, based in gradual alignment with stakeholders. Hermann also has long experience as university lecturer in Steelmaking and Ethics for engineers. He has been Ethics Committee VP at Venezuela Engineers' College and has been honored with professional achievements medal at the same college. He is fluent in English, Spanish, Italian an Portuguese.
Héctor Luis Yrimia, Argentina – Partner.
Héctor was National Criminal Judge of Instruction 1994-2004, Federal Criminal and Correctional Prosecutor 1993-1994 in Buenos Aires, Argentina. Lawyer specialized in Criminal, Maritime, Aeronautical, Space Law, Natural Resources, Security and Financial Technology. He was a University professor at UBA Law 1984-2000. PhD in Criminal Law and Criminal Sciences, from the Faculty of Law of the Universidad del Salvador. Master's degree in criminal law on "Economic Crimes", at the Austral University School of Law, all in Buenos Aires, Argentina. Specialized in Aeronautical and Space Law, at the National Institute of Aeronautical and Space Law, Command of Air Regions, Argentine Air Force. Trained by Federal Agencies of the United States of America, Japan and Spain, in the fight of highly complex crimes, terrorism and municipal police.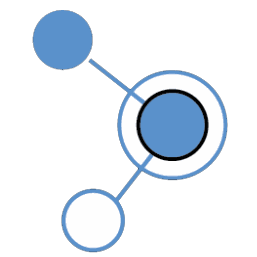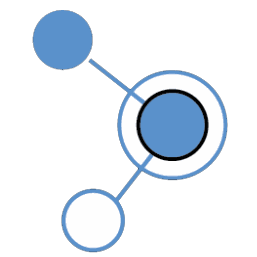 Genesis Díaz - CyberIntel Senior Consultant.
Genesis Diaz has 7 years of experience as a junior executive in different areas, such as operations, finance, marketing strategies, product development, public relations and management of public tenders. Through the establishment of strategic alliances, identification of new markets and development of business processes, Genesis managed to obtain positive business results, increasing sales and market share.
Lately, Genesis has focued on management of open source cyber intelligence, carrying out projects for the data collection, analysis and interpretation in the cyber field. Her knowledge in identifying threats, trends and vulnerabilities, through open source monitoring, have contributed to strengthening information security strategies in the government and business environments.
Throughout more than 7 years of experience in the health sector, the telecommunications and Information Technology industry, as well as cyber security and cyber defense, she has held executive positions in private and public companies such as the Ministry of the Interior and the MIP Police, ETED Electric Transmission Company, among others. Currently, Genesis is studying a Master in Project Management at the ENEB - European Business School of Barcelona, online.
Pablo Marcano - Special Project Director, Dominican Republic
.
Telecommunication Engineer, nearly 23 years of experience in the Telecom and IT Market. Pablo is an experienced Senior Consultant who worked with clients and partners designing, planning and deploying complex Government Projects in Latin America. Pablo worked as CISCO SYSTEM Global Territory Manager, ZTE Sales Vice President, MAGICORP Product Manager, deployed ORACLE Enterprise and SAP for different business verticals. Pablo also obtained several certifications in CISCO, NEC, Microsoft, ISR6000, ZTE, VMWare, Redline, conflict resolution and others. Pablo's professional description can be summarized by saying that he is a Senior Executive with extensive business optimization experience built on top of deep technology & cybersecurity knowledge.